I've been watching a pair of hummingbirds who are hanging out in our garden. Yesterday I got a photo of the female as she was hovering over these red and yellow zinnias and made it into a poster for
Bebop's Place
.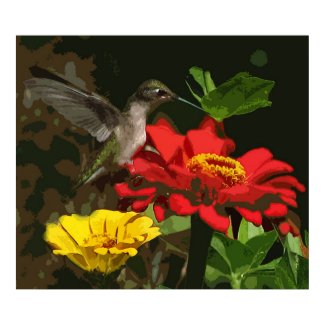 Hummingbird on Zinnias
by
Bebops
Learn how to sell my artwork
on Zazzle.
Now to some great rose products...
This one by
Jade Designs
thrills my photographer's soul! It's a print design featuring a yellow rose captured in black and white with dramatic side lighting enhancing the highlights and shadows of it's delicate petals.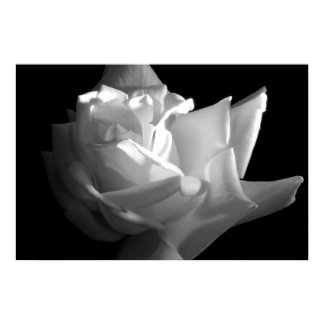 Dramatic Rose Print
by
jade426
Learn how to sell art online
at zazzle.com.
This simple, elegant note card by
EManglFlowers
features a delicate white and pink rose.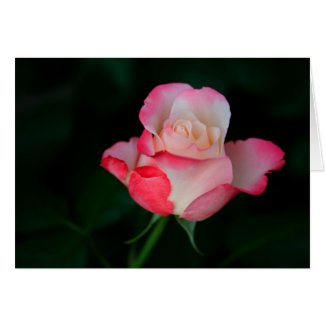 white-pink rose
by
EManglFlowers
Shop for another
greeting card
at zazzle