Yesterday I spent some time at the pond, and, naturally, took some pictures while I was at it. Summer days are hot and sunny, but we can always find a cool, quiet corner of the pond for peace and contemplation. This poster I created for
Bebop's Place
is a study in shades of green and yellow in the surrounding woods, in the trees, goldenrod and shrubs on the bank and all the wonderful reflections in the water. Tall cattails dominate the foreground.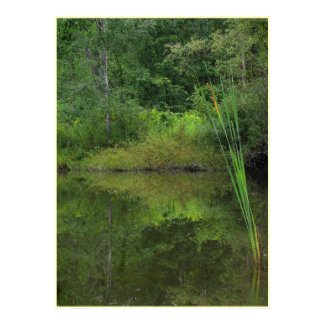 Summer at the Pond
by
Bebops
See the other
artwork
at zazzle.com
And now, here are the roses...
This poster by
National Park t-shirt
features a beautiful pink rose after a spring rain.
Pink Rose After the Rain
by
nationalpark_t_shirt
View other
Rose Posters
For business or pleasure, this delicate rose letterhead by
rdwnggrl
works for all occasions - saying hello, thanking guests, inviting friends and family to a special occasion - this works for all.
Wedding Rose
by
Rdwnggrl
Browse
Rose Letterhead