A few evenings ago, my neighbor called me to come watch her last Evening Primrose open. Three of us sat in the twilight dusk until it turned pitch black and the moon and stars came out. She had a flashlight indirectly lighting the area just so we could watch. It took a while, but this bud unfurled before our eyes. I came back early the next morning to get the final view before the sun hit her and she died. I documented this magical event with my camera and created a poster for
Bebop's Place
.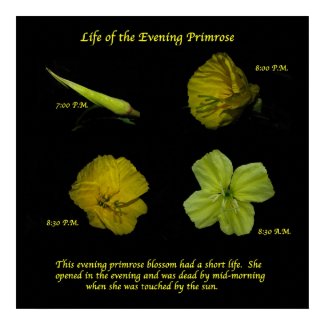 Evening Primrose
by
Bebops
See more
posters
at zazzle
Make your mail look beautiful with this pink Hydrangea postage stamp by
Rose Fleur Designs
.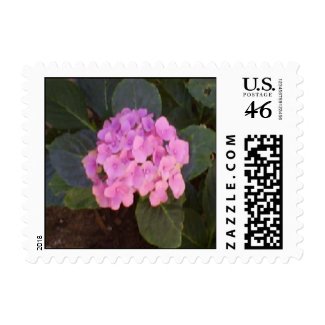 Hydrangea
by
RoseFleurDesigns
Make
custom postage stamps
at zazzle
Here is a stiking mug by
Mistlebee
. Star Flower Coffee Mug: a custom cropped photo image of a star flower, which is native to Unalaska Island, on a geometric background primarily turquoise in color.
Unalaska Island: Star Flower as Art
by
mistlebee
Browse more
Star flower Mugs