It should be a hot one today. I went out early and picked cucumbers, hot peppers and dill for our third batch of deli pickles. I also got green beans and broccoli.
My namesake is blooming! This rose is really named Bebop. I used her on a birthday card I made for
Bebops Place
. I'll probably be making a variety of cards from this one.
Heart of Rose Birthday
by
Bebops
Make a
unique note card
onine with Zazzle
I really love this exquisite magnet from
Littlewingdesign
. What a gorgeous pink old fashioned rose, 'Aloha', surrounded by antique style white vignette. Fill in names of bride and groom and the date. © Little Wing Photography & Design. Customizable.
This will definitely grab some attention...a cobalt blue rose note card by
kithseer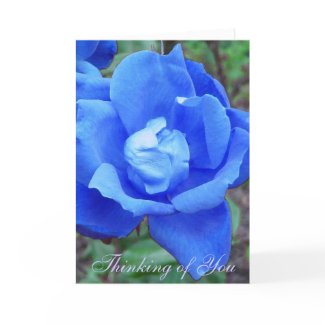 Blue Rose customizable card
by
kithseer
See other
Card Cards