Today I have to leave my hill and go into town for groceries and books from the library. It's always a shock to enter "civilization" again.
Here are more roses...
These slip ons from
Bebops Place
feature two delicate little red rose buds on a lemon yellow background.
Rose Bud
by
Bebops
More
Shrub Keds Shoes
Deemac1
offer us this pink rose with rain or dew drops on a black and white background. The selective coloring really creates an interesting composition.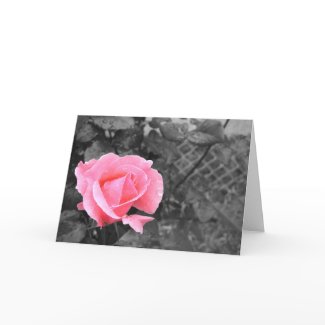 Pink rose
by
deemac1
See other
Valentine Cards
This thank you card by
elizdesigns
is just exquisite! A beautiful closeup photograph of a white rose bud with the text Thank You. Can be used for any occasion.
White Rose Bud Thank You card
by
elizdesigns
cards
from Zazzle