This hot summer with just enough rain is making the tomato plants go crazy! We have to put more stakes up today.
This hoverfly is visiting Rosa Mundi, an exquisite vintage rose dating back to 1581. Her pink and white stripes and lovely, fragrant scent make her the star of the rose garden. I wish she was a repeat bloomer but she only blooms in June here. I immortalized her and her hoverfly friend for
Bebops Place
on this poster.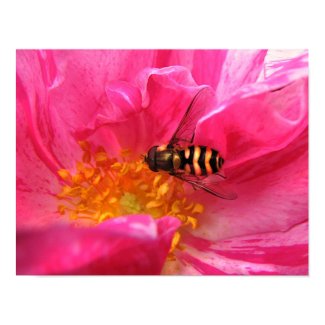 Hoverfly on Rosa Mundi
by
Bebops
View other poster designs
at zazzle
This 2011 calendar by
Nationalpark_t_shirt
features some great floral photography of roses, crocus, daffodils, tulips, irises, day lilies and pansies.
Blooming Beauties 2011 Calendar
by
nationalpark_t_shirt
create your own calendar
using zazzle.com
Kayatiyu
offers a beautiful deep, dark red rose, rich with color, on a coffee mug. It makes a great mug for a rose gardener, members of a rose society, botanical garden, native plant club, a florist, or anyone who loves roses. Text can be customized. Art from an original watercolor titled "Dark Rose", © Sandy Long. Want this or a similar design on another item? Browse my Kayatiyu Store. Kayatiyu means to have a beautiful form.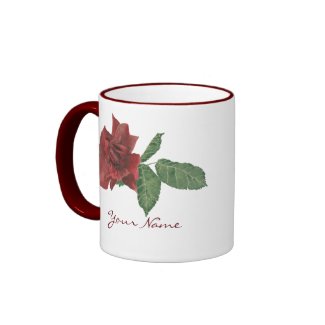 Dark Red Rose Mug
by
Kayatiyu
Make a custom stein
on Zazzle