All this heat and rain is making the garden grow, including the weeds. I think I will be weeding a lot today. Yesterday, we had a picnic lunch in the flower garden. It took me forever to finish my sandwich because I kept grabbing my camera to capture all the little creatures visiting the Verbena bonariensis. This flower was attracting honeybees, bumblebees, sulphur butterflies, hummingbirds, frittilaries and this monarch butterfly, who is now on a note card at
Bebops Place.
Monarch on Verbena
by
Bebops
View more
Bonariensis Cards
And now, more gorgeous roses...
This mug by
Jadavision
looks good enough to eat. It is a design of a wedding cake with pink flowers on a white sugar paste base.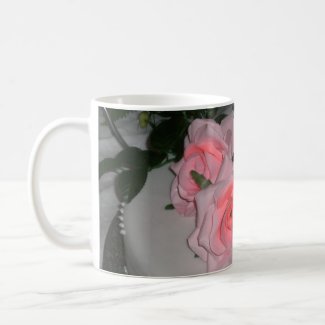 Thank you Wedding Cake
by
jadavision
Design a
customizable stein
at zazzle
Beautiful, heartfelt sentiments are always in style. Tell her you love her in English and French with this perfectly lovely magnet by
IrelandYes
.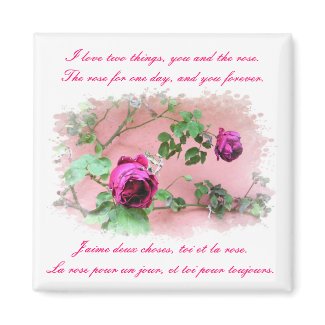 Love & Roses Magnet
by
IrelandYes
See other
Flower Magnets