A new month...and it is starting out like the middle of summer. We are expected to get into the mid-90's today. It is early and still dark here. As soon as it is light, I am going out to work in the garden before it gets too hot. Have to pick cukes, beans, zucchini and tomatoes. And there is a lot of dead heading of flowers that needs to be done.
Now some roses...
This simple but elegant tote bag from
Bebop's Place
features a lovely bouquet of deep red roses.
This interesting keychain by
Flynn the Cat
features a white rose with a red heart, bloody petals falling down, a crimson ribbon tied in a bow around the thorny green stem...
From
jan4insight
we have a card with a full-blown rose that "floats" over a subtly-patterned background you can change to your liking - just go to Customize > Edit. From her photograph of a rose in her neighbor's yard this spring.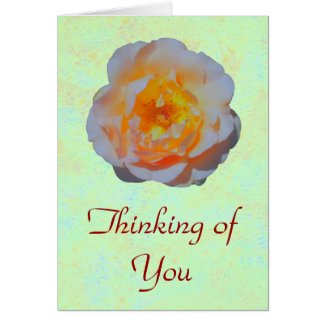 Floating Rose card
by
jan4insight
View other "
"Floating rose Cards