Wow, the end of August is here! The roses are fading but my sunflowers are glorious. Here is a photo I took and made into a poster for
Bebop's Place
. This poster will bring brightness and cheer to your wall! Three brilliantly colored sunflowers are illuminated by the sunlight streaming through the petals. The flowers display a gorgeous palette of gold, yellow, orange, red and brown. Green leaves and blue sky complete this composition of color and form.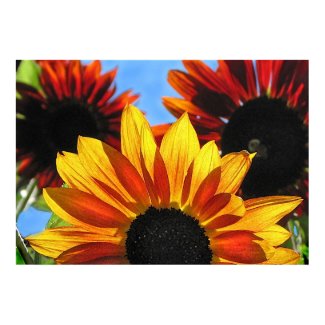 Sunflowers
by
Bebops
Browse other "
"Helianthus Posters
I still do have great rose products to post...
Here is a gorgeous rose photo by Val Brackenridge available from
HANDPRINTS
. A beautiful white rose will be sure to please anyone who loves roses of all colours, sizes and shapes. Use these invitation cards to send to family and friends with date, time, place and special event that you would love to have the attend.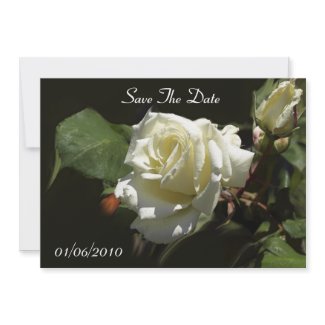 White Rose Save The Date Invitation Cards
by
HANDPRINTS
Create a "
"custom announcement
on Zazzle
This is just a wonderful card. Beautifully designed and with a very true sentiment expressed by
Fastgear
: "A rose is a beautiful thing, a moment in time can be also. If you have a beautiful moment, take your time, enjoy it, they can be fleeting and disappear so quickly you can sometimes wonder if it was real or not. Savor these times, enjoy the moment."
Enjoy the Moment
by
Fastgear
Browse more "
"Fun Cards