Yesterday we pressed 16 quarts of cider. Today should be sunny and beautiful and I want to be outside. There's more tomato and apple picking to do but then I plan to wander around trying to capture the beauty with my camera.
Here's beauty I saw a few days ago and made into some products for
Bebop's Place
. Hang this poster on your wall and dream of wandering through this brilliantly colored flower garden. An orange coral zinnia dominates the foreground and is surrounded by red dahlias, blue ageratum, yellow rudbeckias and pink zinnias. What a glorious celebration of summer!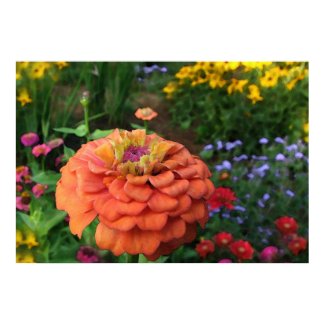 Garden Colors
by
Bebops
See more
Zinnia Posters
This mousepad from
Deb's Digs
features an original photo of a white Morning Glory with delicate purple markings. I love Deb's exquisite photography!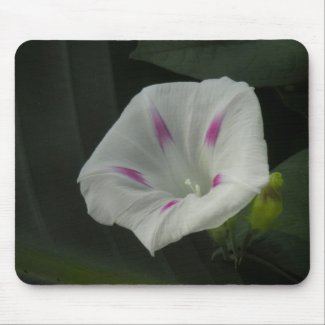 Morning Glory Mouse Pad
by
debinSC
Create your own
mousemats
with zazzle.com
This stunning mousepad from by
Susans Zoo Crew
has an almost abstract pattern of a red pink rose against a five string bass fretboard. Beautiful picture, perfect for anyone who loves roses or bass!