One of my all time favorite flowers is the tiny Johnny Jump Up (Viola tricolor). Also known as Heartsease, he's a common European wild flower which grows as both an annual and a short-lived perennial. He has been introduced into North America and has spread widely, including all over my garden! He pops up in just about every bed of flowers and vegetables. I weed where I don't want him but am sure to leave plenty to enjoy, since the blooms begin in early spring and continue till late fall.
I've celebrated Johnny on many products in
Bebop's Place
. Here is a thank you card featuring this little guy.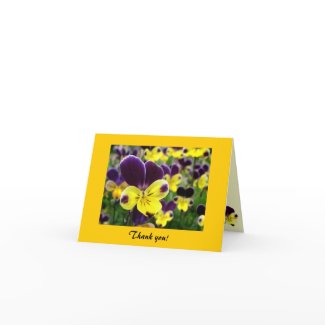 Johnny Jump Up Thank You
by
Bebops
Browse more
Johnny jump up Cards
And here's a Johnny mug...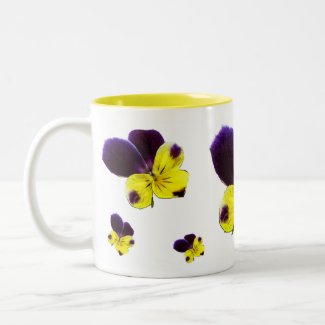 Johnny Jump Up Mug
by
Bebops
Learn
how to sell art
on Zazzle
Another flower I just love because it is beautiful and spreads like a weed in my garden is the calendula.
B K Muir
has created this lovely t-shirt which sports a labeled orange flower with dewdrops.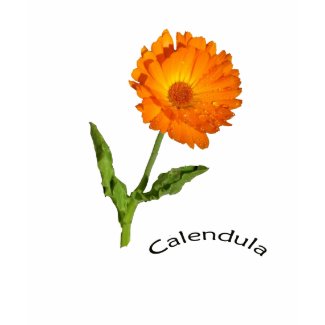 T-shirt - calendula
by
bkmuir
Browse more
Calendula T-Shirts
This a perfectly gorgeous postage stamp by
Garden And Gifts
. It features bright red geraniums which can be used as an R S V P for wedding invitations or just to spread some beauty and cheer!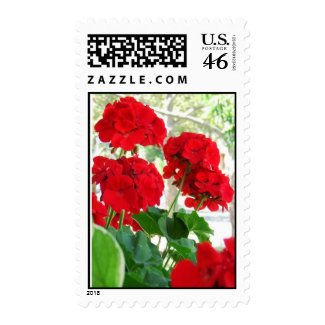 Bright Red Geraniums Postage Stamp RSVP Wedding
by
GardenAndGifts
Learn
how to sell art online
at zazzle