New month. We are enjoying lots of goodies from the garden. Last night I made a hot and spicy stir fry with our fresh green beans, scallions, hot peppers and cilantro and served it with a chilled cucumber salad. I know it's subjective, but it makes me feel like I am absorbing the earth's energy when I eat this just-picked produce.
August is still summer and rose time. I made this long sleeve black pullover for
Bebops Place
. In a way, I think it looks like a rose in a black lapel (although it's really a white stock flower in a t-shirt).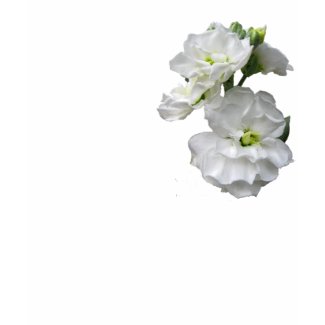 White Flowers
by
Bebops
Shop the
t-shirts
section of zazzle
Just look at these gorgeous roses on this poster by
SweetRascal
! She says... I just adore the colors of this rose and can't help but think of Strawberries and Cream! Picture taken at the Festival of Roses May 02, 2009.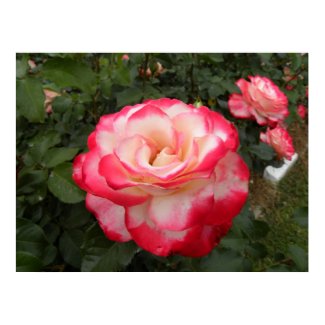 Strawberries and Cream Rose 2
by
SweetRascal
View all the
artwork
on zazzle.com
The pattern of petals on this pink rose keychain by
ullahennig
take on a wonderful abstract quality.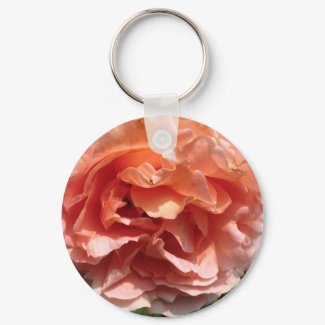 Pink Rose
by
ullahennig
Make your own
Custom keychains
at zazzle