It is sunny and clear but quite cool here. There was scattered frost in the valleys though our hilltop was spared. We will have to start bringing in our house plants today.
Meanwhile the flowers are still blooming. I took this photo last week and made a poster for
Bebop's Place
as a celebration of a sunny summer day in layers of color. Yellow marigolds are lowest, then come red and pink zinnias, and over them all is a brilliant blue sky with one fluffy cloud. Tiny apples hang from a tree in the distance.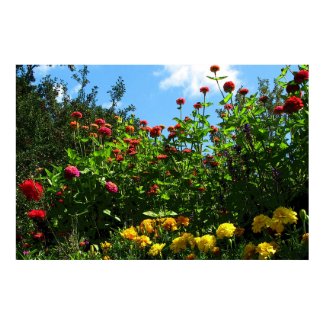 Marigolds, Zinnias and Blue Sky
by
Bebops
Shop other
art
at zazzle.com
I love the simple design of this note card from
Doodle Daddles
. It's a hand drawn doodle of three yellow wild flowers in a field of grass.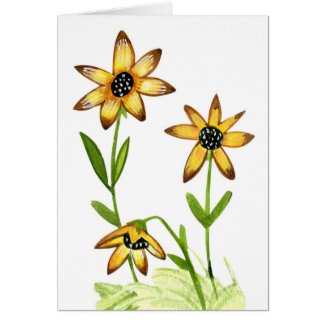 flower
by
doodles_daddles
Create
cards
online at zazzle.com
Here's a sweet lady's Petite T-Shirt by
Drakarian
, with nice flowers of a little succulent from South Africa.
Conophytum chrisocruxum
by
Drakarian
Browse other
Tee shirts
created on Zazzle