It sounds like another hot day here. I got out early and picked 4 more quarts of blueberries. Yum.
I made this tie for
Bebops Place
using the rose design I posted yesterday. I think it's quite elegant! It features a repeating pattern of an exquisite single scarlet red rose with three green leaves against a black background.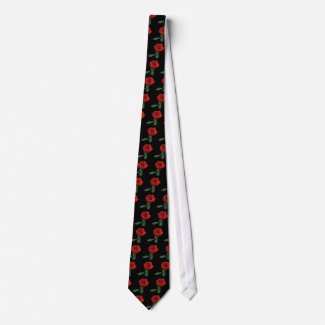 Red Rose
by
Bebops Place
See other
Roses Ties
Mlewallpapers
says, "I have some beautiful red roses in my garden that are brilliant on a bright, sunny day. Here's a print of one particularly nice rose."
Wow! Look at this beautiful mousepad from
RedneckHillbillies
. An exquisite pink rose, with dewdrops glistening on it's pale delicate petals. Simple in its beauty, this mousepad lets you enjoy a little bit of nature at your desktop. This photograph was taken at the world renowned Minter Gardens in BC Canada.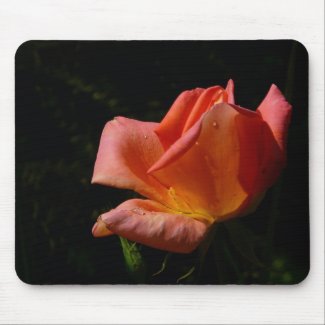 Single Stem Pink Rose
by
RedneckHillbillies
Browse other
Rose Mousepads