It's a cool, foggy morning. I just got in from killing slugs and wandering around taking pictures of the garden and pond in the fog. So many interesting photographic effects are possible with fog as a background. It was very beautiful out there...
I continue to be amazed at the variety of rose designs that people have sent to me.
This note card from
laly_sb
has such delicate colors. I love the way the hoverfly's coloring is part of the whole color composition.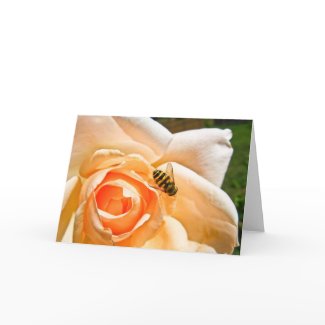 Bee on orange rose greeting card
by
laly_sb
I put my favorite ever rose design on this mug for
Bebop's Place
.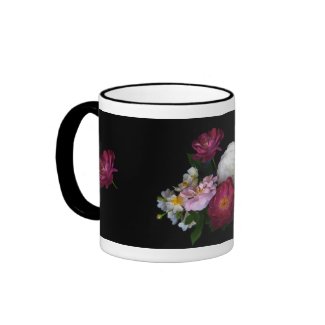 Old fashioned Roses
by
Bebops
Wow! I just can't say enough about this rose binder by
doodles_daddles
. Gorgeous art, perfect color and design.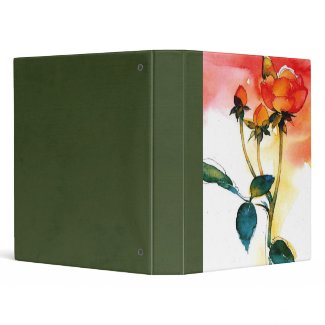 Rose Binder
by
doodles_daddles