Good morning! Yesterday I took a little walk down memory lane as I edited this photo for
Bebop's Place
that I had taken of the library stacks, where I worked before I retired. This is the poster but I made a ton of other products with the image. Check out
Library Stacks
for more.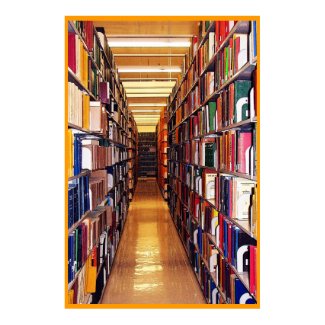 Library Stacks
by
Bebops
But on to some more roses...
This delicate design goes so nicely on the binder by
Woodswalker
. The simple wild rose is one of my favorites
.
ether04
. A pure white background is sometimes the best way to set off such a delicate flower.
What a wonderful poster by
alricciodesigns
! The color composition and the framing of the window are really excellent art.