It's the start to our long holiday weekend. Fourth of July weekend seems to symbolize the real beginning of the summer season.
My Tuscany rose is still blooming. She is considered one of the oldest surviving Gallicas. It is believed that the description of the "Old Velvet Rose" in Gerard's The Herball or General Historie of Plantes refers to her. This document dates to 1596. So she's at least that old and probably much older.
I featured her on this poster in
Bebop's Place
.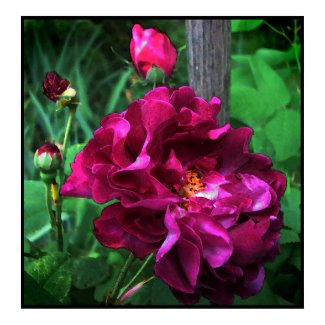 Tuscany Rose
by
Bebops
JKcoder
has offered this lovely postage stamp. The rose is a mixed media of water color pencil and pastel.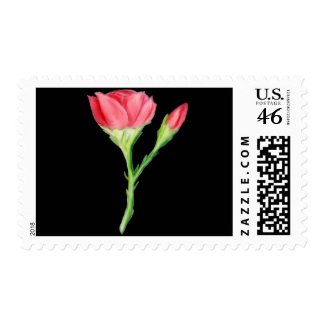 Rose
by
JKcoder
I love these soft pale pink roses on a Thank You card by
SmilinEyesTreasures
.